The 2023 Scholarship Applications may be found on the Scholarship Tab.
In case you missed it, here is the program from the last 2022 meeting: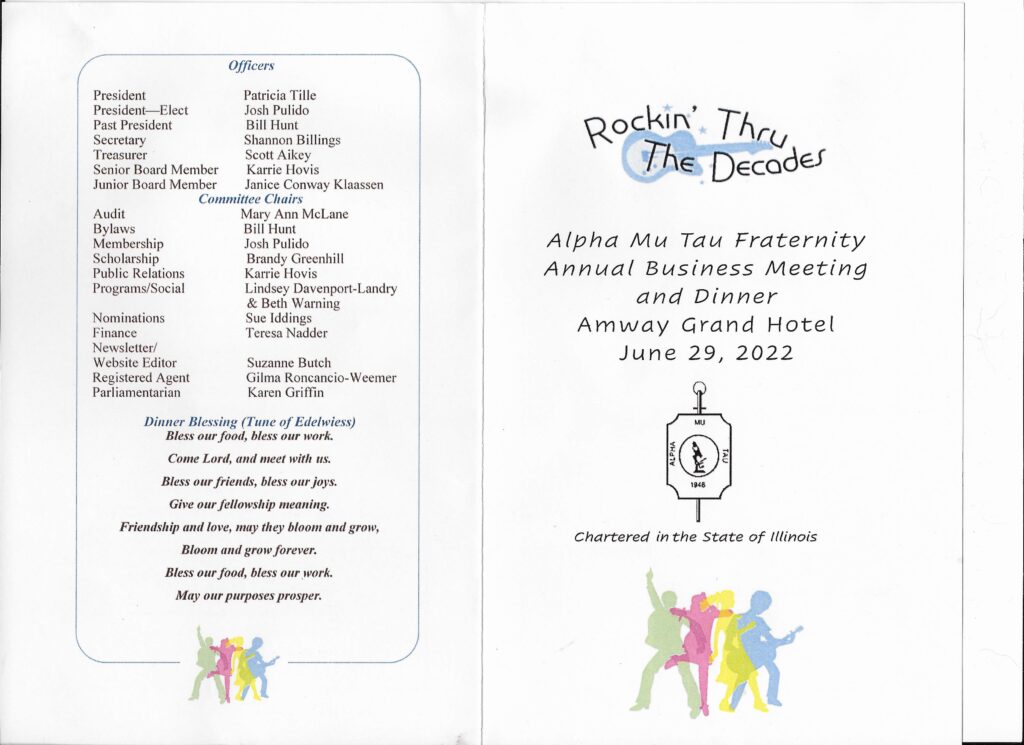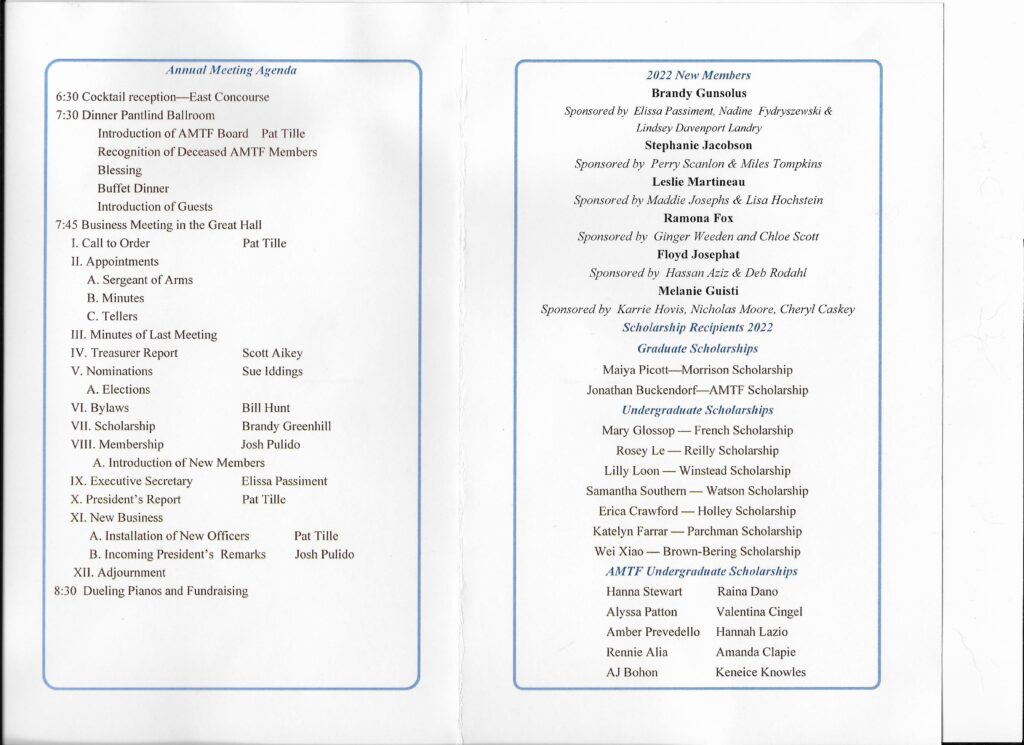 We are pleased to announce a new scholarship- the John Smith Scholarship. Thank you John!
Interested in becoming a member of AMTF? Watch the YouTube video for a discussion of the purpose and membership requirements on the membership page.
2023 Dues, Donations
The 2023 Dues Can Be Paid and Donations Can be Made Now on-line at:
To send in a check click here to print the form: Dues Payment Form 2022
New Information

Send Payments to:
Scott Aikey
AMTF Treasurer
8255 Las Vegas Blvd South #1316
Las Vegas NV 89123
Send Address Changes to:
AMTF Executive Secretary
26 Schooner Lane
Bluffton, SC 29909-4305